At-Home Pizza
Making Kit - 1 Large Dough
- 1 Cup of Sauce
-1 Cup of Mozzarella
- 1 sm cup of Grated



ONLY $9.00

Welcome to Eddiejpizza LLC known as Amore Apizza. Being at this location 20+ years, our profound staff strives to bring you the best thin crust "New Haven" style pizza in Wallingford. Whether it's slices on the run or pizza for the family, Amore is open 362 days a year to accomodate your needs.

Regardless of the weather, we are always happy to deliver any order with a minimum of $6. Our drivers will happily deliver to any location in Wallingford, South Meriden and parts of Cheshire. A link to our menu is available on the left and we hope to hear from you soon!

Thank you for your business!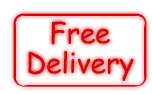 Hours:
Mon - Thur....
Fri and Sat...
Sunday........

11 to 10
11 to 11
11 to 10
---
203-265-2379

---
Minimum order for delivery is $6.00 and we deliver in Wallingford and S. Meriden
**See Our New Lunch Specials
click
here
**